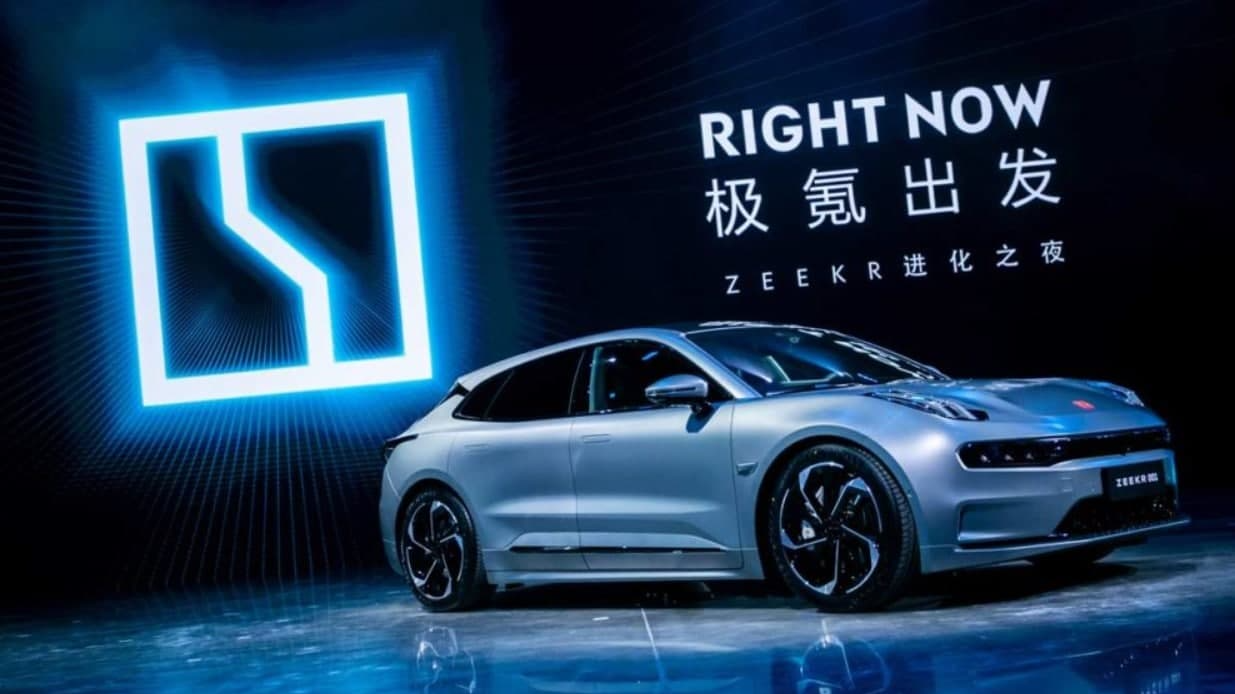 Chinese electric vehicle (EV) startup Zeekr has achieved a valuation above that of its main rival Xpeng Inc - ADR (NYSE: XPEV), following a recent funding round. Leading Chinese battery maker Contemporary Amperex Technology Co Ltd (SHE: 300750) participated in the funding round.
According to CNBC, Zeekr is now valued at $13bn after raising $750m from CATL and a host of other investors, including three public funds and Amnon Shashua - co-founder and CEO of autonomous driving technology company Mobileye. By comparison, Xpeng is currently valued at $8.01bn, according to Refinitiv Eikon earlier today.
China's electric vehicle industry is growing at a breakneck pace as the global economy strives to adopt greener vehicles. Zeekr was founded by Geely in 2021, and in its short existence, the firm has launched several of the first car brands that are now on the market.
According to the company, one of its flagship vehicles, the Zeekr 001 coupe, started selling in October last year. The company boasts that it has delivered a total of 80,000 cars to date. It also began selling the more expensive Zeekr 009 earlier this year, but delivery figures have not yet been released.
Zeekr is working incredibly hard to gain good market share in the Chinese ecosystem, and with support from Geely, it is succeeding. The company has said that the funding it recently received will be used to support its technology development initiatives, as well as to expand into the European market.
The company has not yet defined its strategies for market expansion, but it intends to compete fiercely with other major emerging players both domestically and internationally.
Zeekr is gaining good traction in the electric vehicle industry relative to its age. In addition to its higher valuation compared to Xpeng, the company is also closing in on other key players. These include Nio Inc ADR (NYSE: NIO), Li Auto Inc (NASDAQ: LI) and BYD Ord Shs A (SHE: 002594), whose valuation is $17.22 billion, $25.80 billion and $108.2 billion yuan respectively.
This valuation is given despite the fact that Zeekr is still a private company, but there are reports of a possible US listing.
In terms of product value, the average starting price of Zeekr 001 ranges from ¥300,000 ($43,915) to ¥386,000. That's an even higher price compared to Tesla Inc's (NASDAQ: TSLA) Model Y, which starts at 261,900 yuan.
Geely's support has helped Zeekr in its quest to become a formidable and self-sufficient unit. Geely is known for making a number of precision bets in the automotive industry. In 2010, the company acquired the Volvo brand from Ford Motors Co (NYSE: F). Today, Geely ranks fourth among China's largest automakers in terms of sales in 2022. These figures were obtained from the China Passenger Car Association.