Oil is growing up to $ 90, since OPEC+ considers the possibility of reducing production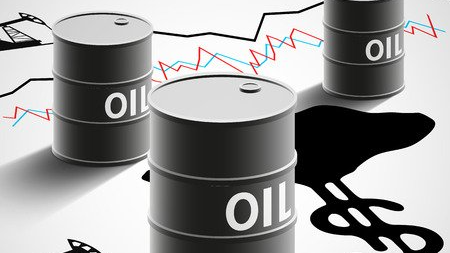 Oil prices strengthened on Thursday, reversing previous losses, on signs that OPEC+ may cut production, although a strengthening dollar and weak economic forecasts restrained growth.
Brent crude futures rose 52 cents, or 0.6%, at $89.84 a barrel, while U.S. crude futures rose 52 cents, or 0.6%, to $82.67.
Leading members of OPEC+ began discussing the reduction of oil production at the upcoming meeting on October 5, two sources from the group of producers told Reuters.
One source in the Organization of the Petroleum Exporting Countries (OPEC) said the cuts were likely to happen, but did not specify the volumes.
This week, Reuters reported that Russia is likely to propose to OPEC+ to reduce oil production by about 1 million barrels per day (bpd).
Hurricane Yang also supported prices. According to the Bureau of Safety and Environmental Protection, as of Wednesday, about 157,706 barrels of oil per day had been stopped in the Gulf of Mexico.
Both oil benchmarks rebounded in the previous two sessions from nine-month lows at the start of the week, helped by a temporary drop in the dollar index and a larger-than-expected drawdown in U.S. fuel inventories.
However, the dollar index rose again on Thursday, weakening investors' appetite for risk and fueling fears of a recession, causing both crude oil contracts to decline at the beginning of the session.
The Bank of England said it intends to buy as many long-term government bonds as needed between Wednesday and Oct. 14 to stabilize its currency after the British government's budget plans announced last week sent the pound sterling down.
On Tuesday, Goldman Sachs lowered its oil price forecast for 2023, citing expectations of weakening demand and a stronger U.S. dollar, but said disappointment in global supply had reinforced its long-term bullish outlook.
In China, the world's largest importer of crude oil, the number of trips during the upcoming week-long national holiday will reach its lowest level in years as Beijing's COVID rules keep people at home and economic hardship restrains spending.
Citi economists lowered their forecast for China's fourth-quarter GDP to 4.6% year-on-year growth from the 5 previously expected.
"Tough measures to combat COVID and a weak real estate sector continue to cloud growth prospects," Citi analysts wrote on Wednesday.