Bank of America beat forecasts thanks to higher interest rates in higher interest rates than expected in bond trading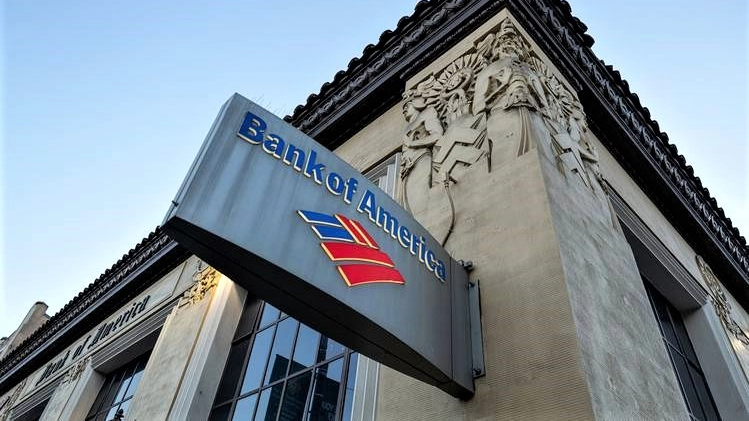 Bank of America said Monday that earnings and revenue exceeded expectations thanks to higher-than-expected fixed income trading performance and higher interest income, thanks to volatile markets and rising rates.
Here's what the company said compared to what analysts expected, based on Refinitiv data:
Earnings per share: 81 cents vs. 77 cents forecast
Revenue: $24.61 billion adjusted versus $23.57 billion expected.
Bank of America said in a release that third-quarter earnings fell 8% to $7.1 billion, or 81 cents per share, as the company made allowance for $898 million in loan losses this quarter. Revenue net of interest expense rose to $24.61 billion, non-GAAP.
The bank's shares rose 2.9% in the premarket.
Bank of America, led by CEO Brian Moynihan, was supposed to be one of the main beneficiaries of the Federal Reserve's campaign to raise rates. That's because lenders including Bank of America, JPMorgan Chase and Wells Fargo earn more revenue as rates rise, allowing them to make more profit from their core deposit and loan activities.
"Our U.S. consumer customers have maintained resilience, maintaining high, albeit slow-growing spending levels, and continue to maintain high deposit amounts," Moynihan said in a release. "For the bank as a whole, we have increased the volume of loans by 12% over the past year as we have provided financial resources to support our customers."
The bank's net interest income jumped 24% to $13.87 billion in the quarter, beating StreetAccount's estimate of $13.6 billion thanks to higher rates in the quarter and an expansion of the loan portfolio.
Net interest margin, a key measure of profitability for bank investors, increased to 2.06% from 1.86% in the second quarter of this year, ahead of analysts' estimate of 2.00%.
Fixed income trading revenue rose 27% to $2.6 billion, well above the estimate of $2.24 billion, more than offsetting equity revenue, which fell 4% to $1.5 billion, below the estimate of $1.61 billion.
Like its Wall Street rivals, investment banking revenues fell sharply, falling about 46% to $1.2 billion, slightly above the $1.13 billion estimate.
It should be noted that the bank's fluctuating reserves to cover credit losses have shown that the company is beginning to take into account the tougher economic outlook.
While Bank of America issued $1.1 billion in reserves the previous year, the firm was expected to make reserves of $378 million in the third quarter, which, in addition to a 12 percent increase in net write-offs on bad loans to $520 million in the quarter, amounted to $898 million.
Analysts say they want bank executives to consider the possibility of an impending recession before investors return to the defeated sector. Bank of America shares hit a new 52-week low last week and fell 29% this year through Friday, worse than the 26% decline in KBW Bank's index.
Last week, JPMorgan and Wells Fargo beat third-quarter earnings and revenue expectations for better-than-expected interest income. Citigroup also beat analyst estimates, with Morgan Stanley missing out as volatile markets weighed on its investment management business.